Welcome to Maine Quilt Company
Maine Quilt Company - created to bring you quilting supplies
, tutorials, and projects along with beautiful quilts
and quilted items to elevate your quilting experience and enhance your home. This website was designed to help disseminate quilting information and items to promote and share the love of quilting and quilted items.
--Julie M. Watkins, Quiltmaker/Proprietor
Lap Quilt - "Starry, Starry Night"
Completed on March 17, 2013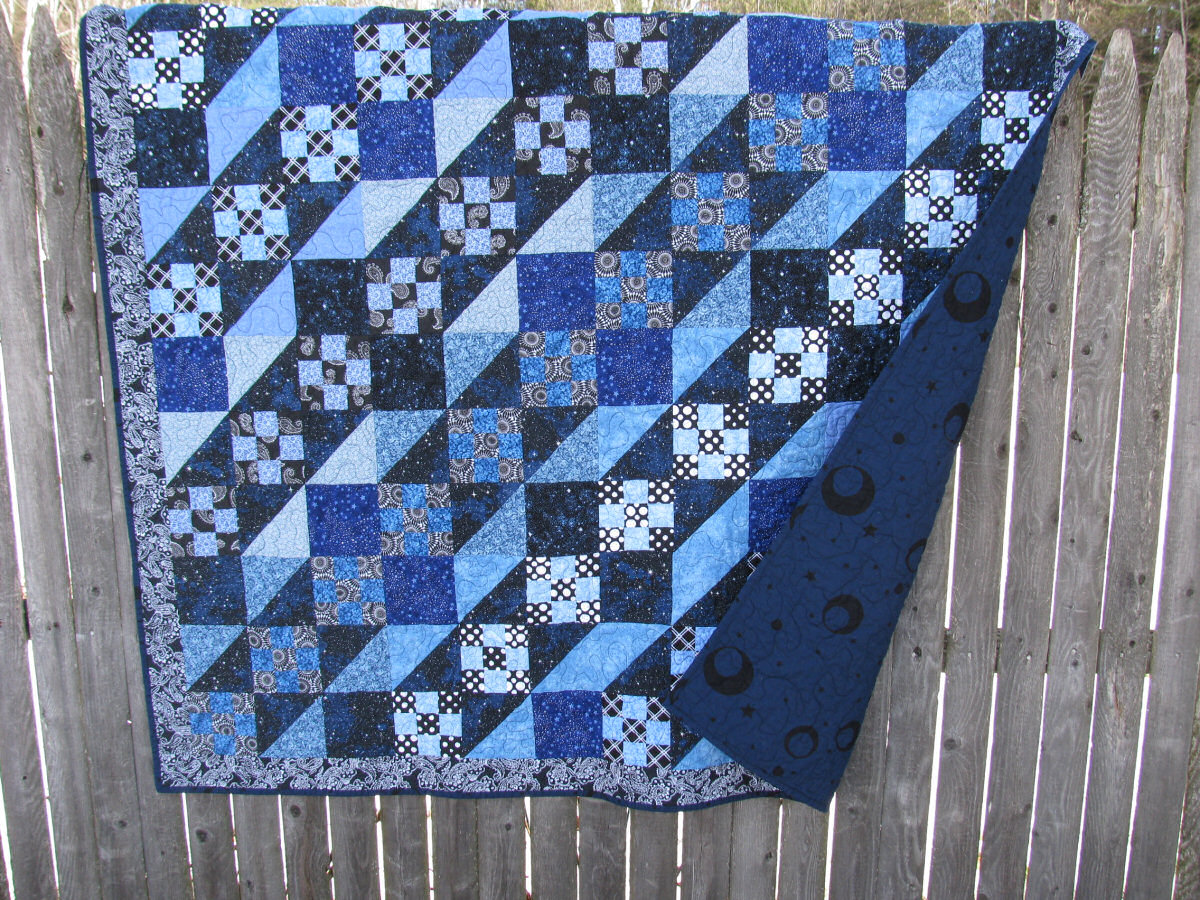 Check out the great Quilt Block Books
on Amazon.
Welcome to Maine Quilt Company | Updated Wednesday, March 20th, 2013 - 5:34 AM